Personal Training
Commit to Fit
Why get a FREE Commit to Fit consultation? Commit to Fit consultations are one hour sessions designed for our new members, but this is a great opportunity for all Y members. Guidance from a personal trainer can help you reach your goals faster.
New members: A fantastic way for new members to get introduced to all the Y has to offer. You'll learn the best ways to make the most of your new membership.
Seasoned members: A Commit to Fit consultation can help you uncover areas for improvement. It can also help get you out of a workout rut by discovering new equipment or exercises.
Contact Kris Bolin, Director of Healthy Living, at 327-8801 or email Kris to schedule a session.
Attention parents of young children, we offer FREE childcare while you work out, click here for more information.
Personal Training
Our personal training staff is first rate! Our certified personal trainers will create a program for you based upon your individual fitness goals. Whether you are new to exercise, recovering from an injury, wanting to tone and firm your muscles or you are an athlete who needs to break through a plateau, a certified personal trainer can develop a safe and effective exercise routine for you.
For questions on which trainer is right for you, or any other personal training questions, call Kris at 218-327-8801 or email Kris Bolin.
Beth Joki, CPT - Beth is a graduate of the University of Minnesota Duluth with a Life Science and Physical Education major and a minor in coaching. She coached volleyball, basketball and track at Grand Rapids High School for 19 years. She completed her Personal Training Certification in 2000. Beth has worked at the Itasca County Family YMCA since 2000 teaching classes and working with individual clients on their personal exercise goals.Beth is available to train Monday through Friday.
Email: joki@mchsi.com
Angela Schanley-Miller - Angela is an ACE certified personal trainer and ACE certified Health Coach. Angela's journey as a fitness professional started in 2017 with a Zumba certification, and then came POUND — the rest was history! Angela became a Personal Trainer to support people outside of a group exercise class, then later added the Health Coach cert to be able to help people achieve both physical and lifestyle wellness!
Angela is passionate about making wellness achievable to people across ages and abilities. Angela is a fun, creative fitness professional who has experience working with children, loves participating in community classes and events, and enjoys helping others measure & celebrate progress.
Angela is available to train in the afternoons, evenings, and weekends.
Email: ace.coachangie@gmail.com or call (218)296-4228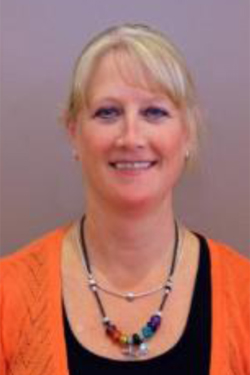 Katie Thies, RYT 200hr - Katie has 30 years of experience leading group fitness classes. She earned her 200 hour yoga certificate in 2015. Katie is now working one on one with individuals that want that personal attention when it comes to practicing yoga. She can help in ways of:
Mastering the basic poses of yoga

Rehabbing an injury or prenatal

Meditation

The challenge of "advanced" poses

Private group yoga classes on or off the YMCA campus

Or helping an individual succeed with their own yoga practice Katie is available to train evenings.
Email: thies@paulbunyan.net
Chris Martin - Chris is a USAPL Powerlifting Club Coach and has competed in both the sports of powerlifting and strongman.
He has experience coaching a variety of people from beginners to those with athletic experience.
Specializing in strength training for both general fitness and athletic performance, Chris is available for both one on one and small group coaching.
Email: martinchristopher25@gmail.com
Petra Cervenkova, CPT - Petra brings much competition and rehab experience to the personal training teamat the Y. In 2016 she graduated with an AAS degree as a Physical Therapist Assistant from San Juan College in Farmington, NM. She also attended the University of Ostrava, Czech Republic, earning a BS in Economics.She is an ACE certified personal trainer in addition to coaching the Biathlon & Nordic Ski Team. She has been coaching since 2002. Her achievements include participating in many Biathlon World Championships, 1992 Winter Olympic Games for Biathlon and the European Cup Races. Her passion is fitness!Petra is available to train early mornings, evenings and weekends.
Email: pcervenkova@hotmail.com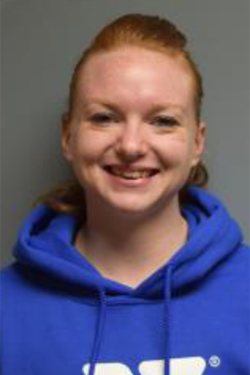 Amber York, CPT - Amber has her Action Personal Training Certification and is a Certified Coach through Itasca Community College. She is also certified in HITT training and enjoys teaching group classes as well as working one on one. She has over 10 years of fitness and athletic experience between her own personal training and coaching others. My favorite rules to live by are the four D's to success "Desire, Dedication, Determi-nation and Discipline." With all these in place nothing can stop you from achieving your goals. Amber is available to train Monday through Fridays.
Email: amberkolm@yahoo.com
Training Options
Private: Working with a trainer one-on-one to reach your fitness goals.
Semi-Private: Two to four people with the same fitness goals will work with one trainer.
Team-Training: Groups of 5-15 people working with a trainer to focus on their goal/sport. Ideal for sports teams during their off-season.
2020 Rates
| | |
| --- | --- |
| | |
| 1 Session: $35 | 1 Session: $50 |
| 2 Sessions: $68 | 2 Session: $90 |
| 3 Sessions: $99 | 3 Session: $135 |
| 4 Sessions: $130 | 4 Session: $180 |
| 5 Sessions $160 | 5 Session: $225 |
| 6 Sessions $180 | 6 Session: $270 |
| | |
| 2020 Semi-Private Rates (2-4 people) | Private Team Training Rates (5+ people) |
| 6 Sessions: $200 | 6 Sessions: $400 |
All Training Sessions expire 1 year after date of purchase

Members may sign up for a free fitness orientation to instruct on correct use of our weight circuit and/or cardio machines

All Semi-Private Sessions participants must be Y members

Sessions must be prepaid

Any group members not present for scheduled training will lose a session

Team training fees apply for members/non-members

Cancellation policy is a 24 hour notice must be given
What is a session like?
Each session usually lasts about an hour.
The first meeting is devoted to assessing fitness level, body measurements, exercise and health history and goals. Be prepared to step on the scale, have your body fat tested and answer specific questions about your goals. After that, you'll spend each session doing cardio, weight training, flexibility or other activities depending on what your goals are. Your trainer will show you how to do the exercises, help you figure out how much weight to use and give you pointers for getting the most out of each exercise.